Diving Fins
Diving fins are long flat rubber or plastic extensions of your feet that allow divers to swim with much greater ease and speed.
The two primary varieties of fins are full-foot and open-heeled. Full-foot fins completely cover the foot like a shoe and are most commonly used in warm tropical water. Open-heeled fins have a strap across the back and are worn with booties to allow the feet more warmth and comfort.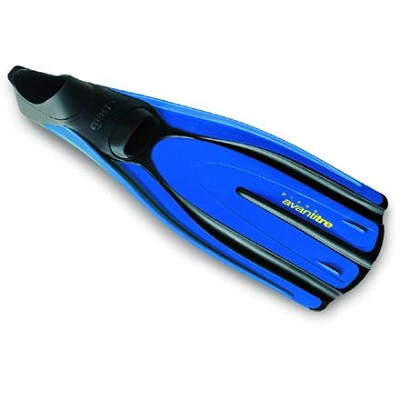 Full Foot Fins
Open Heeled Fins
Also called diver's flippers.